"Going Green" won 2nd place in the Louisiana Watercolor Society's 43rd Annual International Exhibition, Garden District Gallery, New Orleans, LA.
Spring Sale 20% off featured images.
"Orange Daily on Grecian Plate", "Oysters on the Half Shell", "Hemingway"
Also visit my blog http://www.carriewaller.blogspot.com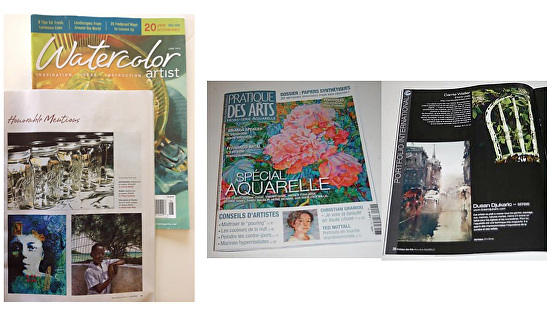 Featured in Watercolor Artist Magazine, June 2013
Featured in the International Portfolio section of the best selling French art magazine Pratique Des Arts December Issue 2011.
Art critic Brian Sherwin on Carrie Waller's watercolor paintings, stating, "Waller's attention to detail is remarkable. This level of realism is extremely difficult to achieve in watercolor." Sherwin added, "I've known artists who have explored watercolor for decades -- many will tell you that watercolor is one of the hardest forms of painting to master. This level of skill is rare."
"Anticipation" watercolor on paper. Chosen to be published in North Light Books, Splash 14.
Check out my FASO feature click on the link below
June 2012 Featured Artist on FASO